French Mats
Want  to make your art a one-of-a-kind?  Let us show you our French matting choices.
French matting is a time-honored technique to add beauty and distinction to framed art. Using watercolor washes, ink lines, acrylic paint, and hand-made papers we can design a custom French mat that truly enhances your art or document.  Another beautiful option is a hand-wrapped linen or silk mat.  Both hand-wrapped and French mats can be enhanced with fillets, small wood frames set in the mat opening, which match or complement the frame.  Painted bevels are another option.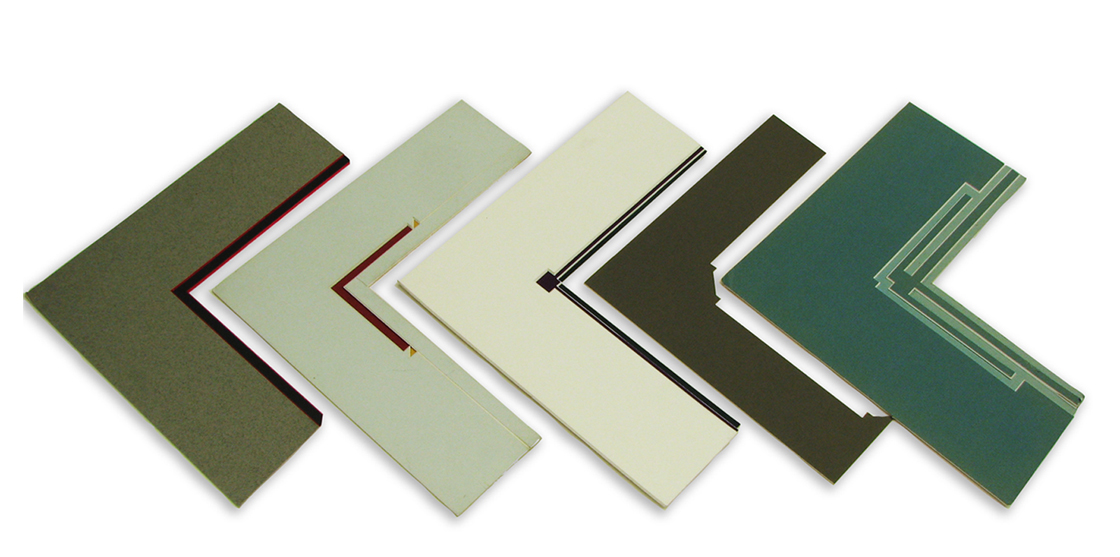 Custom Corner and Carved Mats
Hand-carved and custom cut mat corners gives your framed art three-dimensional interest.
We can match the style of the art or echo the shape of the image to transform your art.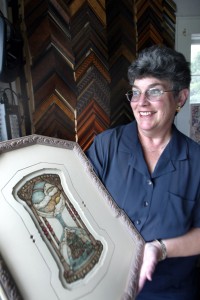 Bonny Lyttle with a custom frame and mat cut to follow the shape of the artwork.