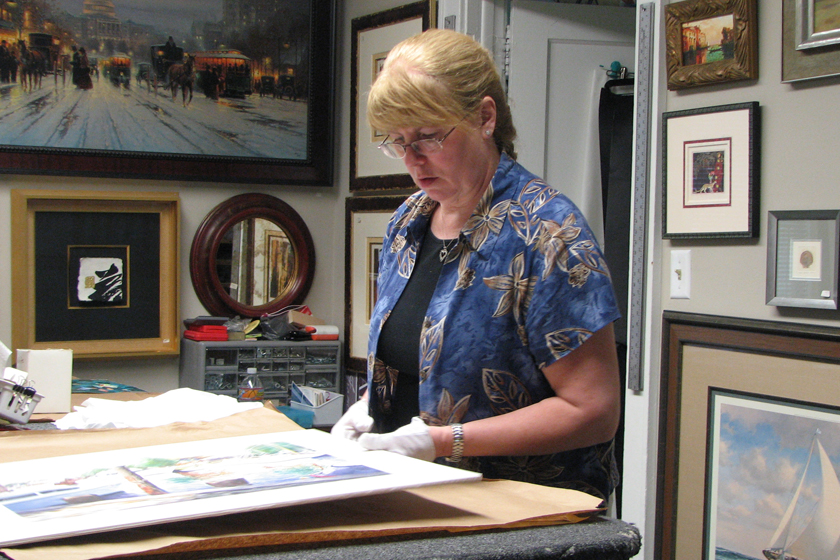 Conservation of frames, paintings,
paper art and photos.
Treat you treasured heirlooms, artwork and documents with the respect they deserve.  Let us show you how acid-free mats, backing and materials can protect and preserve your collectibles and art. See how the choice of non-glare, UV filtering or museum quality glass can show off your art while keeping it safe from the sun's harmful rays.