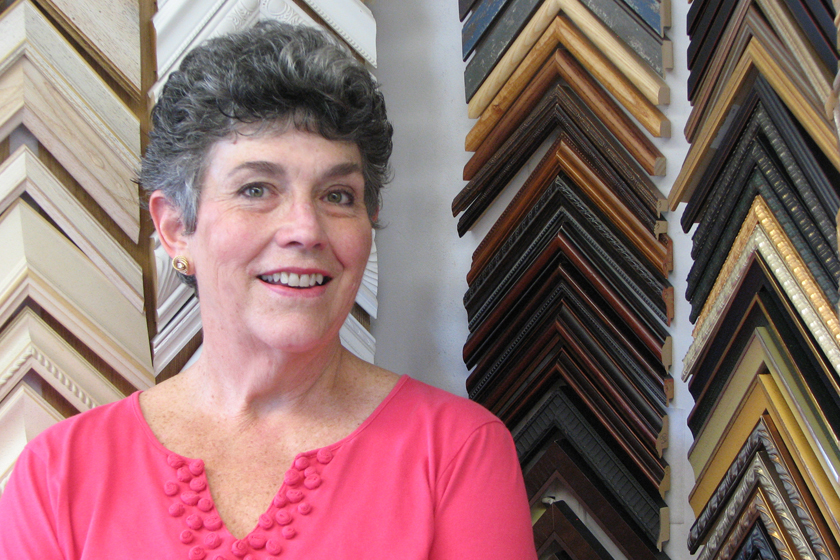 Bonny Lyttle,
owner of Picture Perfect Gallery and Framing.
I'm Bonny Lyttle, a graduate with a BFA from Arcadia University  (formerly Beaver College).
As owner of Picture Perfect Gallery and Framing, I've won numerous awards, both on national and international levels, for my framing design and execution.  I'm a CPF (Certified Picture Framer), past president of the NJ chapter of PPFA (Professional Picture Framers Assn), and have served as a national judge for PPFA framing competitions.  I also give frequent seminars and demonstrations throughout the state.  My specialties are calligraphy and French matting.
Debra Johnson, my manager, holds her CPF degree, and has been a professional framer since 1978.  She has been with Picture Perfect since 1989.
Debbie Johnson
Our framing graces not only homes, but also county offices, restaurants, banks, churches, professional offices and businesses.
At Picture Perfect Gallery & Framing, we frame what you love!